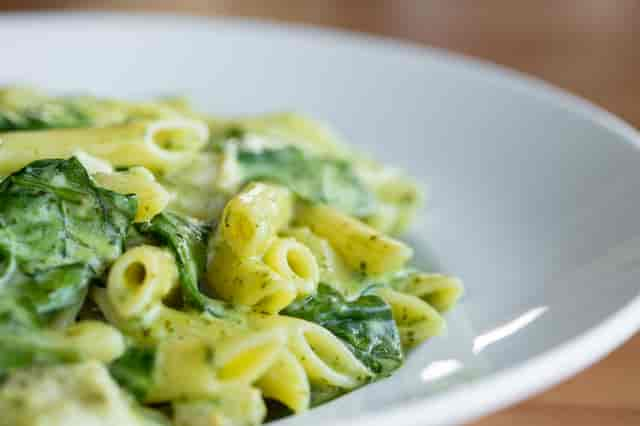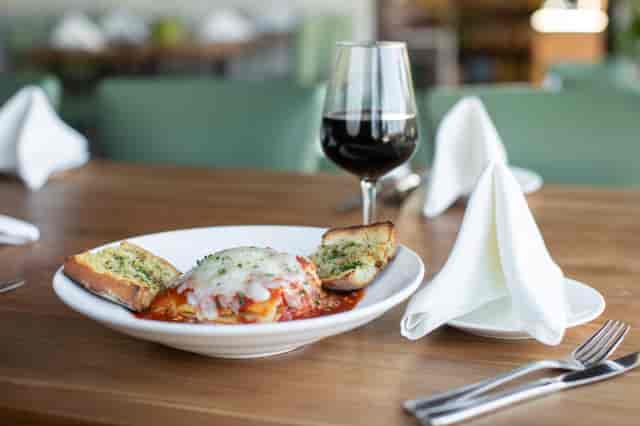 About Us
A little girl. A loving grandmother. Tradition!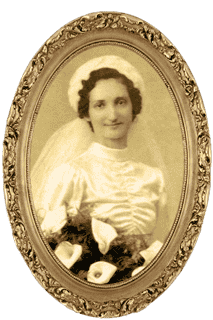 As a little girl, Chef Linda always knew being of Italian heritage meant something special. "We have strong family values and long standing traditions, especially when it came to cooking."

Chef Linda grew up in the suburbs of South Philadelphia, just 20 minutes south of the city. When the women in her family wanted authentic Italian products, they would go to the Italian Market in Philly. The Italian Market is not just one market, but many different open air markets offering fresh produce, herbs and spices, pastas, cheese, meats and hard to find Italian wares. The sights and smells of the Italian Market are something you never forget. Chef Linda remembers the fires burning in the large metal drums that line the streets during the winter months to keep customers warm as they searched for the perfect products to create authentic Italian meals. The Italian Market is still thriving today and is where most of the city's top restaurant chefs go early in the morning to select only the freshest products.

In Linda's family there were two very strong Italian women who were masters of their crafts. Her grandmother was a wonderful loving woman who always put her family first. She would spend hours teaching Linda how to make the perfect homemade pastas. And her daughter, Linda's Aunt Rosemary is the one in the family who even today keeps all the traditions alive. Her pasta sauce is the best Linda has ever tasted.

Chef Linda spent every Sunday with her Grandmother Filomena and Aunt Rosemary making a pot of Sunday Sauce and learning the secrets to making "homemades" or pasta. This is where the tradition and techniques of Italian cooking were passed down and what she now shares with our guests. She learned early on that food brings family together and continues to invite guests into our restaurants today to share her passion for food and who find as they leave they are now part of the family.

The traditions, flavors and techniques which Chef Linda continues to carry on today are that of her heritage and her grandmother…"Filomena."
Executive Chef. Italian Mother. Carrying on Family Traditions!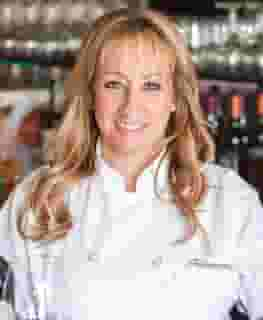 Chef Linda Johnsen is the Owner/Executive Chef of Filomena's Italian Kitchen and newly opened Italian Market.

Opened in 2013, the Italian Kitchen has been named one of the Orange County Register's 2015 Best Top 10 Italian Restaurant's in the OC, and for a second year in a row, one of the 75 Best Places to Eat in the OC. Her award-winning pizza has been honored in 2016 by ranking #9 in the Register's Top 20 Best Pizzas in Orange County, and #4 in Orange Coast magazines Best 28 in the OC. The Italian Kitchen was also ranked the #1 Restaurant in Costa Mesa by Trip Advisor.

In January 2017, Chef Linda's dream of having a speciality Italian food market & deli became a reality. Filomena's Italian Market serves as the new entrance to the restaurant and provides customers a place to shop & explore while waiting for a table as well as providing a full specialty market to fulfill the gourmet needs of the surrounding neighborhood and the growing Orange County foodie community. The Market is designed after the ones Chef Linda frequented growing up in South Philly and she is proud to bring yet another experience from her childhood to her customers.

Chef Linda spends the majority of her time making sure her guests are being properly fed as a true Italian mother would do. She is also passionate about supporting the charities that feed and provide services to Orange County's homeless population. She has been a return guest chef supporting S.O.S (Share Our Selves) Annual Celebrity Chef Dinner and Wild & Crazy Taco Nights. She also supports the Illumination Foundation as chef/caterer at the annual Designer Runway charity event in the Laguna Design Center and a participating chef in the 2016 OC Chef's table gala dinner "Table for 12".

Chef Linda Johnsen currently resides in Newport Beach with her husband Kent.
Our Core Values. Traditions. Integrity. Courtesy
At Filomena's our goal is to bring traditional Italian cuisine and products to Southern California. We're doing this by developing a culture in our Restaurants and Market that is based on our core values and supported by team members who are committed to delivering on these values.

Tradition - Tradition is about the love and passion we have for our past and how that past influences who we are today. It is what ultimately bonds family, friends and the community we live in together.

Integrity - To us, integrity is about being loyal to each other and doing what we know is right even when it is not expected and especially when it may be hard.

Courtesy - We want our team members and our guests alike to feel like they are very special guests in our home.

Accountability – It is the acknowledgment of our responsibility to deliver on our dream of bringing traditional Italian cuisine and products and a relaxing dining experience to our guests.

Cleanliness – At Filomena's, we are proud of the food we prepare in our scratch kitchen, our team members and keeping our facility clean and sanitary to the highest standards.

View our Core Values to learn more about what we stand for and what you can expect every time you visit us.